Twix Caramel Apple Dip
For a quick and easy recipe family and friends will adore, stop right here. this Twix Caramel Apple Dip is loaded with lots of great textures and yumminess. Dig in!
When my son Josh and I decided to make this last week for a friend's pot luck dinner, we were just going to make a fruit dip.
Then, he reminded me that we bought a couple bags of Twix bites. As you might have guessed those are the mini, bite sized Twix bars.
Twix candy bars are Josh's favorites as well as my husbands.
I told him to grab both bags and we will see how many to add once we have the fluff on its way.
Twix were the perfect candy bar for this fluffy dip.
The recipe happens to be a really simple one that's a versatile one too where you can add more or take out ingredients.
You can also cut the recipe in half.
As they say, it's a very forgiving recipe. You add too much of one ingredient, or not add enough of another, it's still going to be delicious.
After we made the dip the hardest part was waiting the hour for it to be ready.
Of course we saved some apple pieces and Twix to munch on while we waited.
Oh wow! This was better than I expected it to turn out.
When we brought it to the potluck dinner, it was a huge hit.
It was the first thing that went on the dessert table. People were grabbing plastic spoons to get the last of it. We were watching and laughing at the same time. We could have made more. I'll remember that for the next potluck dinner.
Whip one of these dips up and taste all the great textures and overall deliciousness.
Make sure you scroll down to print out the recipe. You'll want to keep this one to make over and over again.
Twix Caramel Apple Dip
Yields: about 8 to 10 servings
What you'll need to make this delicious Twix Caramel Apple Dip…
Ingredients: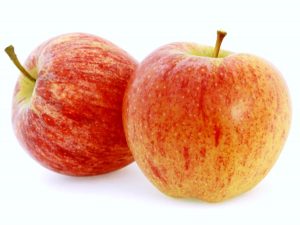 Try a cracker to dip in. The salty and sweet tastes so good
Twix Caramel Apple Dip
For a quick and easy recipe family and friends will adore, stop right here. Creamy, fluffy, with lots of great texture. Dig in!
Ingredients
1-2

bags Twix unwrapped bites

1/4

cup

caramel bites, save some for garnish

2

granny smith apples

2

gala apples

16

ounce

tub Cool Whip

5

ounce

box vanilla instant pudding

caramel topping, found with the sprinkles

1/2

cup

whole milk Do not use the amount on box
Instructions
1.In a large mixing bowl, add pudding mix with milk and whisk until combined. Fold in the Cool Whip until completely combined.

2.Cut the Twix bites in half, you can leave some whole. Start with one bag and if you don't think it's enough add more!

3.Cut up the apples into small bite size pieces.

4.Fold in the Twix with the apple pieces.

5.Add in the caramel bites along with a few squeezes of caramel topping.

6.Mix until all is combined.

7.Chill for 1 to 2 hours. Take out place fluff in a serving bowl.

8. Garnish with more caramel topping, Twix bars and caramle bites. That's it! Serve with cookies, cracker such as Ritz, more apple slices, Twix bars, you name it, dig in and enjoy!
Before you leave, check out another luscious dip that's out of this world delish just like this one. Enjoy them both!
Thanks for stopping by. I hope you enjoy the recipes featured today. To save and collect any of your favorite recipes, you can pin them on Pinterest. It's a great way of saving for later on. Please stop back again soon. There's so many more recipes to see both sweet and savory.
Bye for now
Slice up some golden delicious apples for dipping