Dark Chocolate Pumpkin Spiced Truffles
These Dark Chocolate Spiced Truffles are so simple to make and tastes decadent with just the right amount of spice. Make a batch and watch how fast they get eaten up. That's how yummy these truffles are.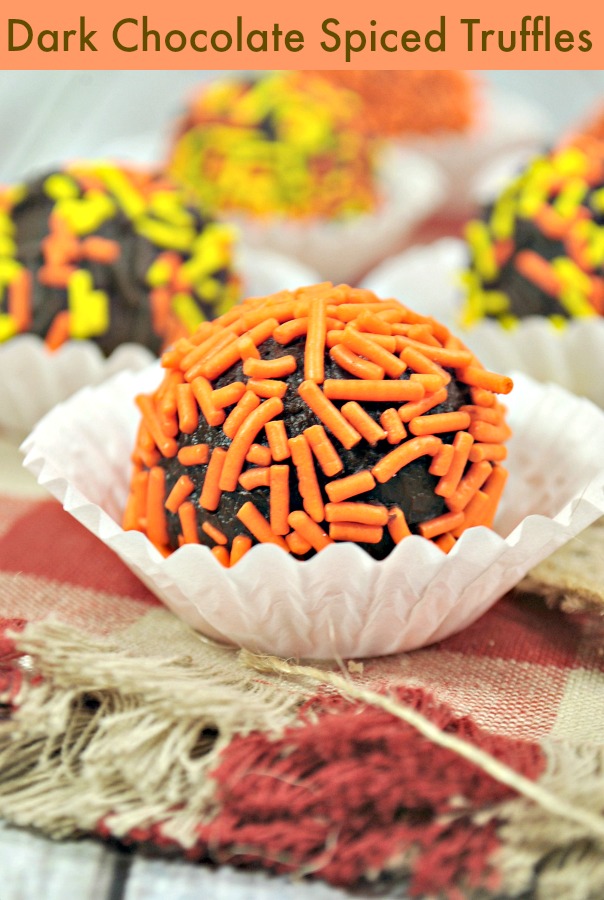 I love how easy and versatile these delicious truffles are to make.
You start with a simple truffle recipe. But, this recipe has a special ingredient that adds a touch and richness to the truffles.
Don't worry, it's an ingredient found at any grocery store. And, you can swap it out for a different flavor when you want to change things up for a different batch of truffles on a different day or for a special holiday flavor of choice like this one.
You will see down below in the recipe what this special ingredient is.
Anyone you serve these delicious truffles to will devour them up in no time at all.
They have just the right amount of spice for something different than ordinary chocolate truffle.
The little bit of spice complements the dark chocolate which is rich and smooth for the perfect truffle.
Dark Chocolate Pumpkin Spiced Truffles
Yields: about 20 truffles
What's in these dark chocolate pumpkin spiced truffles…
Ingredients: