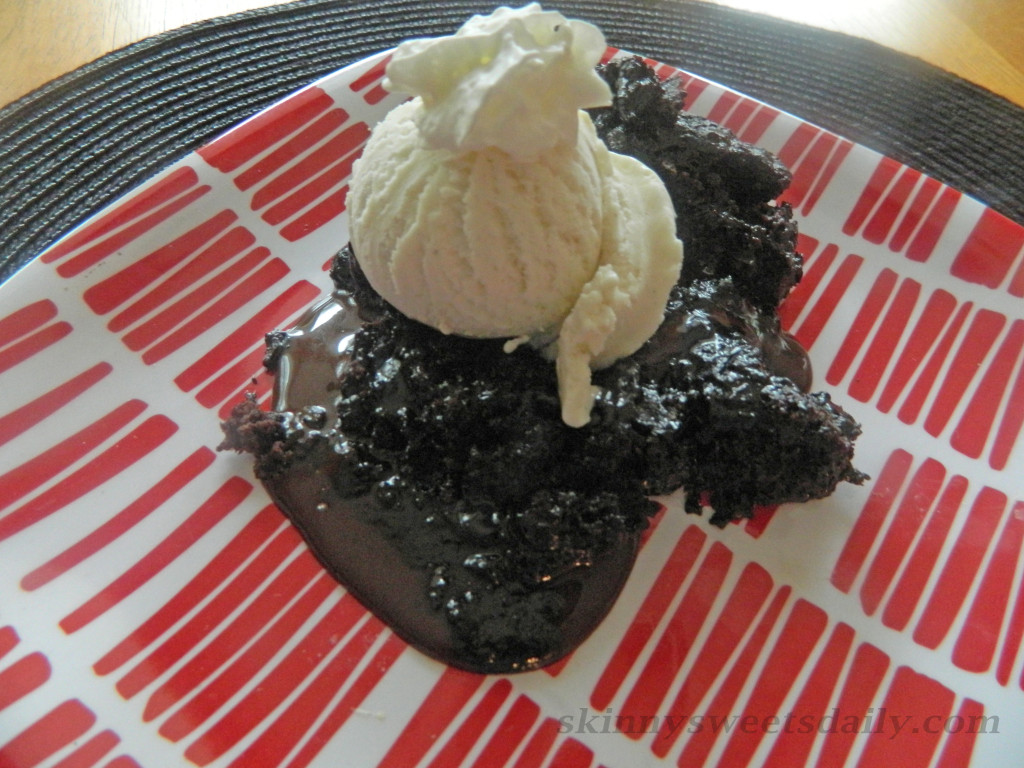 This cake is so scrumptious. You can now have this in your own kitchen just like you find in restaurants. Enjoy every decadent bite!
Nutrition: calories 255.1, fat 5.5, carbs. 57.9, fiber 2.1, protein 2.9
Gooey Warm Chocolate Pudding Cake
Cake:
3/4 cup sugar
1 cup all purpose flour
1/4 cup unsweetened cocoa powder, Dutch or regular
2 tsp baking powder
1/2 tsp salt
1/2 cup 1% milk
5 tbsp. butter, melted
1 1/2 tsp vanilla extract
Topping :
1/2 cup sugar
1/2 cup packed light brown sugar
1/4 cup unsweetened cocoa powder
1 1/4 cup boiling water
Directions:
Have a 9 inch square baking pan ready. Spray the pan very lightly with cooking spray.
Preheat oven to 350 degrees
For the cake:

Whisk together flour, cocoa powder and salt in a large bowl.
In another bowl whisk the milk, melted butter and vanilla.
Switch over to a spatula and pour the milk mixture into the flour mixture.
Pour this batter into the baking dish. Spread to corners and make sure it's level.

For the topping:

Whisk together the sugars and cocoa and sprinkle over the batter.
Pour the hot water over the top – don't worry if it looks like it's not even and there are clumps of sugar; when it bakes it comes out just great and there will be some crunchy spots.

Bake about 30 minutes.
When you take it out it will bubble mainly in the center and it will look almost set.
Let it stand about 15 minutes (If you can wait that long!)
Now spoon out into dessert dishes and serve with whipped topping or low fat vanilla ice cream. Of course that's optional. Make sure you spoon the sauce from the bottom over the cake.
Now go and ENJOY this amazing guilt free sweet!