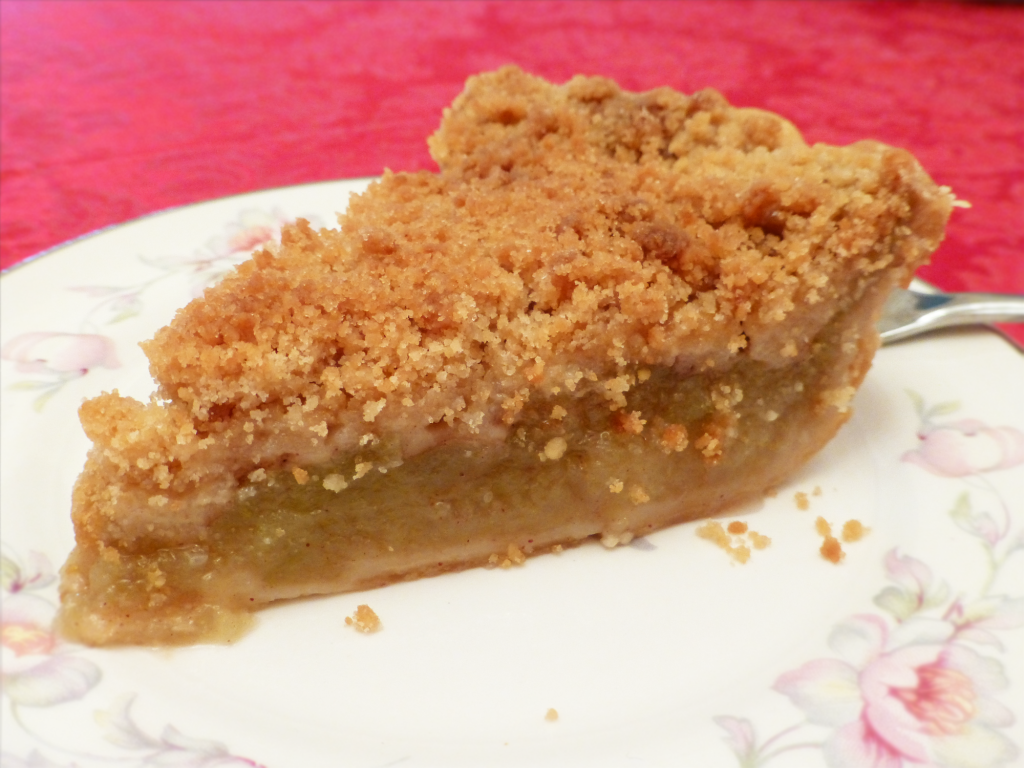 Many, many years ago in High School Home Economics I learned how to make apple crisp. I took that recipe and adapted it to this delicious pie that I make all the time.
Apple Crumb Pie
Ingredients:
1 pre-made pie crust
5 medium apples
1/4 cup sugar
1/4 tsp. cinnamon
1 cup flour, plus 1 tsp.
1/2 cup brown sugar
1/4 tsp. salt
1/2 cup butter (1 stick)
Directions:
In a small bowl combine the sugar, cinnamon and 1 tsp. flour. This will be mixed with the apples.
In a large bowl combine the brown sugar, salt, butter and 1 cup flour. Blend into crumbs using a pastry blender or clean hands. Refrigerate the crumbs until needed.
At the bottom of a 9 inch pie crust sprinkle some of the sugar/cinnamon mixture. Peel, core and cut up the apple. As you do this add it to the pie crust and alternate layers of apple and the sugar/cinnamon mixture, until complete.
Add the crumbs to the top of the pie.
Bake at 350 degrees for an hour and 15 minutes or until apples are tender and the crumb topping is light brown.