Easy-Peasy, that's what this dish is all about. Great for a busy weeknight side dish. Add your favorite protein for a main course. Anyway is great. Enjoy!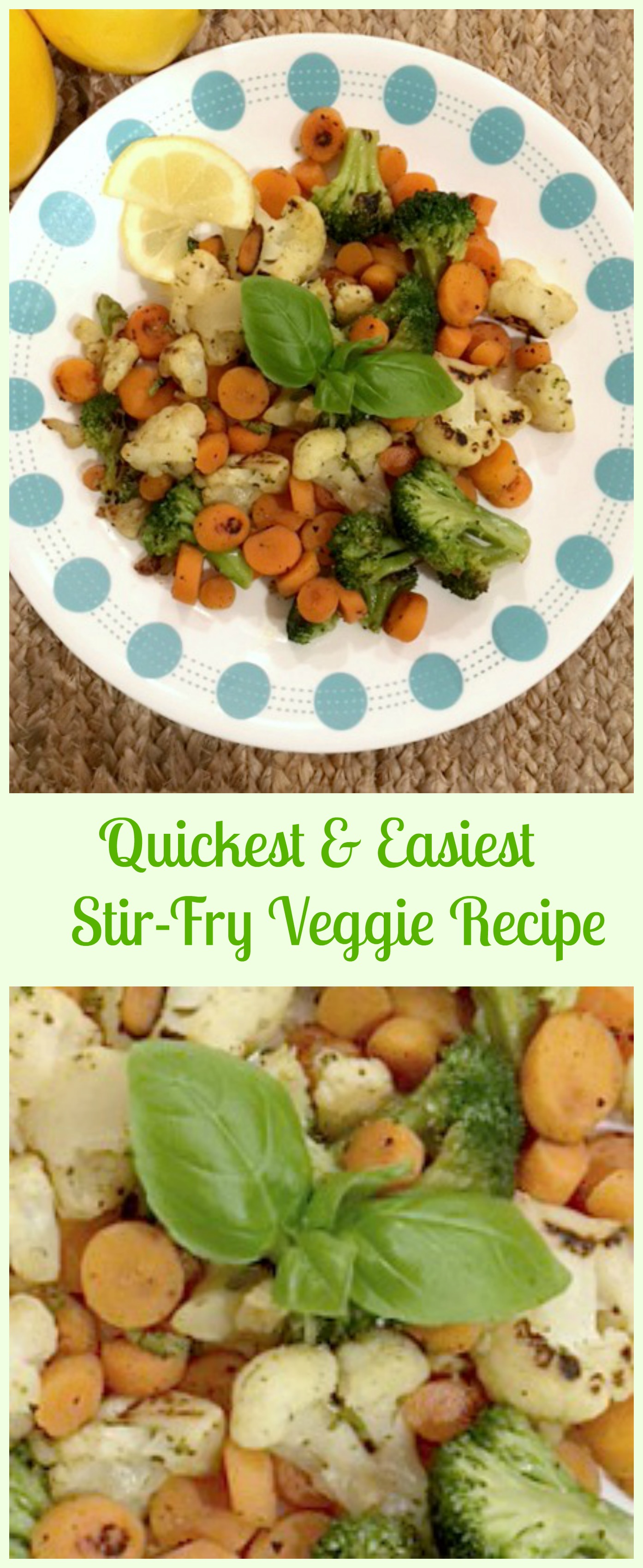 I find during the weekdays, I need all the help I can get with quick and healthy meals for my family. Side dishes are just as important as the main course. I rely on the frozen veggies in the steam bags. The ingredients are just vegetables, no sauces or seasonings. Better to add your own, this way you know exactly what's in your dish. Here's one of my quick and healthy veggie throw together side dishes my kids love. They especially like when the veggies are charred, so that's how I make them. Try for yourself and taste how wonderful simple ingredients can be delicious.
Quickest Stir-Fry Veggies – Healthy and Delicious
Serves 3 to 4 side dishes
Ingredients:
12 ounce bag SteamFresh Birds Eye or any store brand frozen broccoli, cauliflower and carrot mix
1 1/2 tbsp extra virgin olive oil
1 clove garlic or garlic powder to taste
sea salt or kosher salt to taste
1/4 tsp ground fresh black pepper
1 tsp fresh lemon juice
1 tsp fresh lemon zest
fresh chopped basil, optional
Directions:
Place frozen bag into microwave and cook for 3 to 4 minutes tops.
Take out and make a small slit in bag, drain all liquid.
Heat a non stick large fry pan with olive oil.
Add the veggies into the pan along with the garlic clove if using.
Toss the veggies into the oil, cook until they start to brown a little.
Add salt, pepper then the lemon juice to deglaze the pan.
Plate up and add the lemon zest and chopped basil. That's it, enjoy!