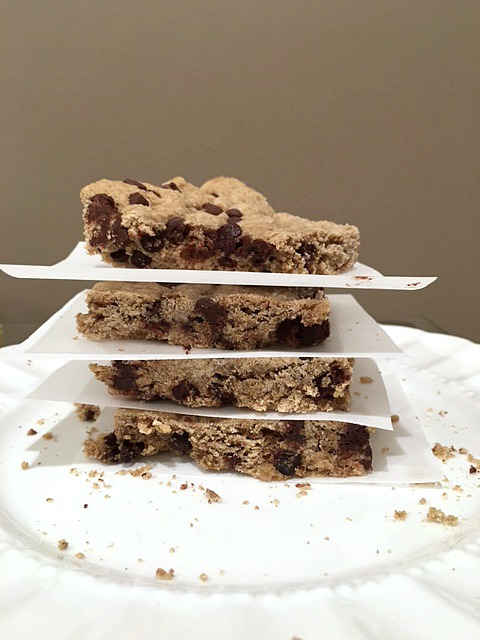 If you like chocolate chip cookies and brownies, you will love this easy recipe for Blondies. For anyone who does not know what a Blondie is, it's basically a chocolate chip cookie made into bar form. Here is a delicious gluten free recipe that's been a big hit around my home for a while now. Give this recipe a try and see how they disappear fast as they do around here.
Best Gluten Free Chocolate Chip Blondies
Ingredients:
1 1/2 cup almond flour/meal
1/4 cup brown rice flour, you can use white rice flour too.
1 tsp baking powder
1/4 tsp baking soda
1/2 tsp sea salt, or kosher salt
1/2 cup softened butter or softened coconut oil, not melted.
3/4 cup coconut sugar, date sugar or brown sugar
1/2 cup natural cane sugar, regular granulated sugar or xylitol
2 tsp vanilla extract
2 large eggs
1 1/4 cup good quality chocolate chips, try for at least over 60 percent cacao
Directions:
Preheat oven to 350 degrees, spray a 9 x 13 pan with cooking spray and set aside.
In a large mixing bowl, cream together the butter and sugars. Add in vanilla and eggs one at a time until all is combined.
Add the dry ingredients and stir with a rubber spatula. Toss in the chocolate chips and mix to combine.
Pour batter into prepared pan and bake from 20 to 24 minutes. Check after 20 minutes.
Let cool at least 20 minutes in pan. Slice into 18 bars.
Enjoy!