We love pumpkin around here as you can tell from a few of the recipes on the web site. I think it is such a healthy ingredient and has great flavor. I wanted to try to incorporate a brownie with a cheese cake and came up with this recipe. They were a tremendous hit with my daughter and her friends so here is the recipe for you to try and enjoy. They are really delish!
Pumpkin Cheesecake Brownies
Ingredients:
1 box brownie mix plus ingredients on box, use half the oil with half applesauce plus 1/2 tsp pumpkin pie spice
8 ounces reduced fat cream cheese
3/4 cup pumpkin puree, not pumpkin pie filling
1/3 cup granulated sugar
1 tsp vanilla extract
1/2 tsp ground cinnamon
1/2 tsp pumpkin pie spice
1/8 tsp sea salt
1 large egg
Directions: Preheat oven to 350 degrees. Spray a 9 X 13 inch baking pan with cooking spray. Set aside.
Prepare brownies per package using ingredients called for plus the 1/2 teaspoon pumpkin pie spice.
In a mixing bowl, combine cream cheese and all other ingredients. Using a hand held blender, mix until creamy.
Pour brownie batter into prepared pan and top with cream cheese topping.
Bake about 25 to 35 minutes or until toothpick comes out with moist to fudgy crumbs. Try not to over bake. Let cool in pan on wire rack. When cooled, place in fridge.
Cut into squares and enjoy!!
Nutrition: per brownie – calories 158.3, fat 2.1g, carbs 29.7g, fiber 1.5g, protein 4.1g, sugars 20.2g, sodium 214.8mg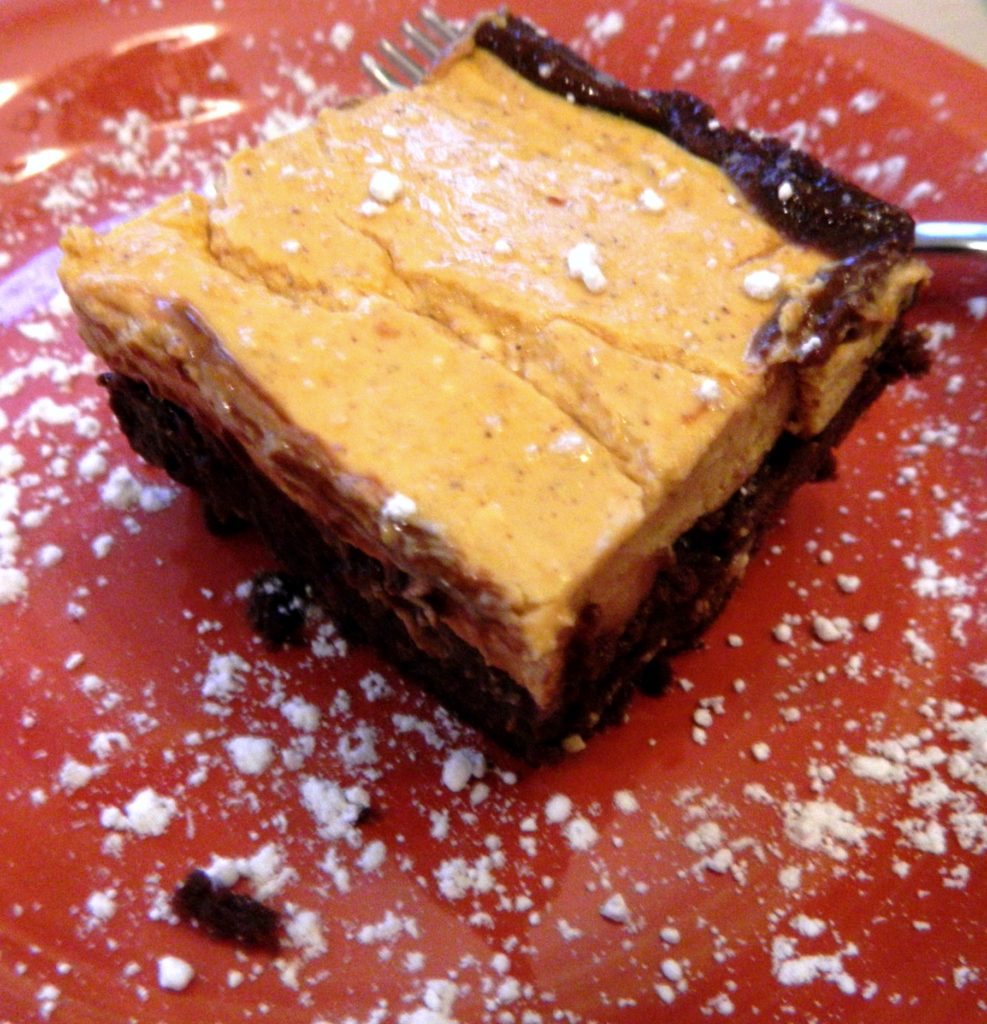 +
+