Easy Caramel Apple Spice Cookies
Love how easy and basic this recipe is for a delicious cookie that's always a hit with family and friends. Grab some pantry ingredients and bake your own delicious batch of easy caramel apple spice cookies.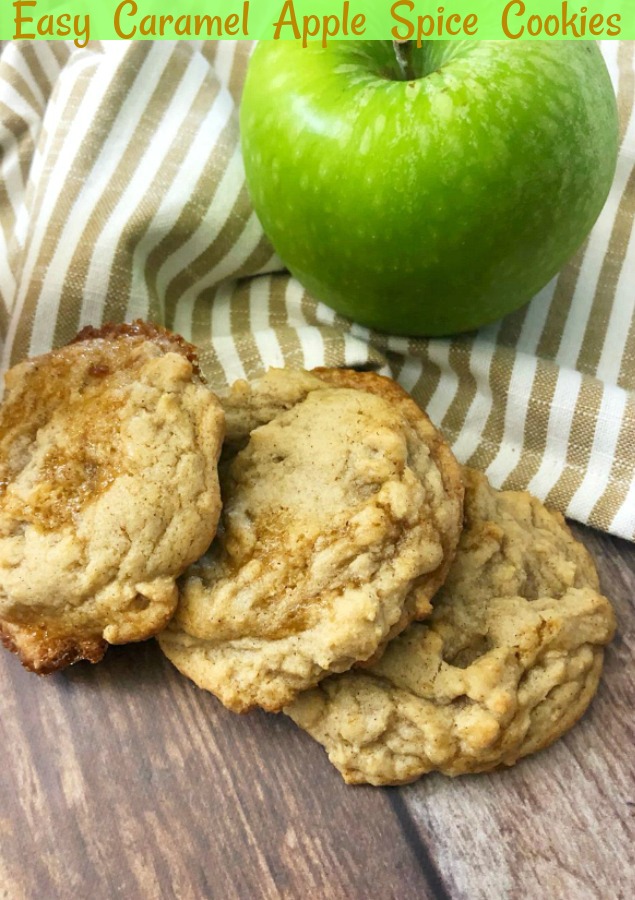 This time of year, I like to go through my cookie recipes to plan for some fall baking.
Well, I'm always baking around here but, when it starts to get a little chill in the air and the kids go back to school, it just feels like the right time to get organized with cookie baking.
It's nice to be able to pack some homemade cookies in lunch boxes and the hubby loves some to take along to the office as well.
When you come up with a simple cookie recipe that also is delicious, you have a winner.
Give this easy-peasy recipe a try and enjoy with your family and friends.
Easy Caramel Apple Spice Cookies
Yields: about 21 to 24 cookies
Ingredients: