A handful of ingredients make up the most delicious and healthy salad. The dressing is creamy delicious too. Enjoy!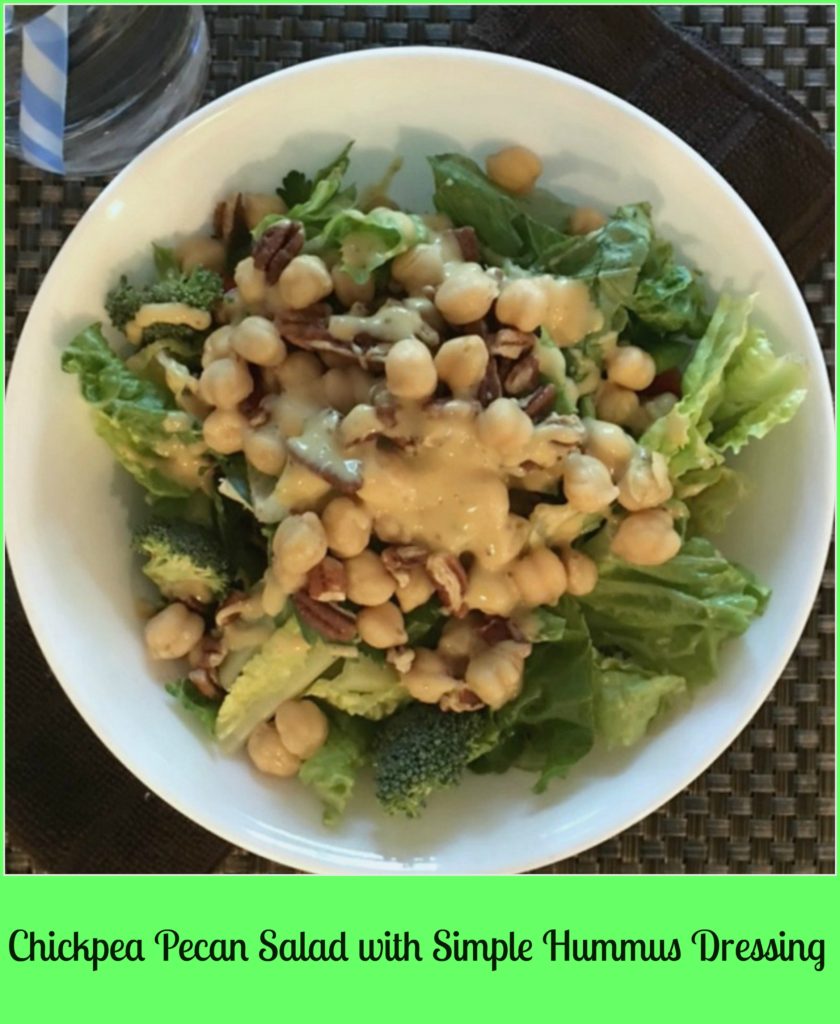 For a delicious salad idea, try this fast and easy salad recipe with the most delicious and simple hummus dressing. The dressing really complements the chickpeas in this salad. Add any veggies you like to make it exactly the way you like it, just remember to make the dressing. It's so creamy and delish. Healthy too!
Chickpea Pecan Salad with Simple Hummus Dressing
Yields: 2 main dish salads
Ingredients:
4 cups romaine lettuce, chopped
1/4 cup fresh parsley, chopped
1 cup raw broccoli florets
1 cup canned chickpeas, drained and rinsed
1/3 cup chopped pecans
1 cup chopped red and green peppers
1/4 cup sliced red onions
Dressing:
1/2 plain or garlic hummus, any brand you like
2 tbsp fresh lemon juice
2 tbsp cold filtered or spring water
1/4 tsp sea or kosher salt
1/4 tsp ground black pepper
pinch garlic powder
pinch onion powder, optional
pinch of pure cane or coconut sugar, optional
Directions:
In a small bowl, whisk together all ingredients until smooth and creamy. You may want to pop in fridge for 30 minutes to meld the flavors together. Or, spoon over salad right away. Either way it's delish. ENJOY!
*Note: Dressing keeps covered in fridge up to two days.