The benefits of whole grains – Check out some helpful info on eating whole grains versus refine grains. At the end you will find a few yummy recipes made with whole grains.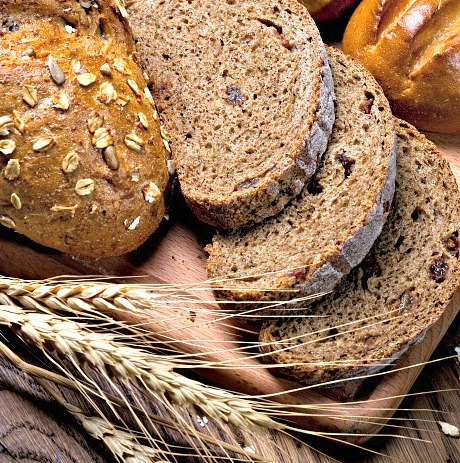 Whole Grains verses Refined Grains
We all love to eat yummy treats but we still need to maintain a healthy balance between our meals and snacks. Eating healthy is important, and if we eat whole grains, veggies, fruits and lean protein on a regular basis, then yes, let's have an occasional sweet and not feel guilty about it. I already provided some examples of switching from refined grains to whole grains, but I also want to tell you about the anatomy of a whole grain.
Bran… Is the outer layer of the whole grain. This is where all the fiber is.

Germ… This is the center of the whole grain which contains antioxidants, in addition to many different vitamins such as B and E, minerals, essential fats and nutrients.

Endosperm… The majority of the grain that contains carbohydrates and proteins that give us energy.
Maybe this will give you a bit more insight on the goodness of eating healthy, and trying to include whole grains in meals in addition to veggies, fruits and lean protein.
Oats are a wonderful and versatile whole grain, great for baking and toppings as well as everyone's favorite oatmeal cereal

Some delicious whole grain recipes to enjoy!
* Disclosure: I am not a health professional or in the medical field. All comments and tips are my own and not for medical purposes.