Top 10 Hydrating Foods
For those hot summer days and nights. There's probably a few favorites on this list. Eat up and enjoy!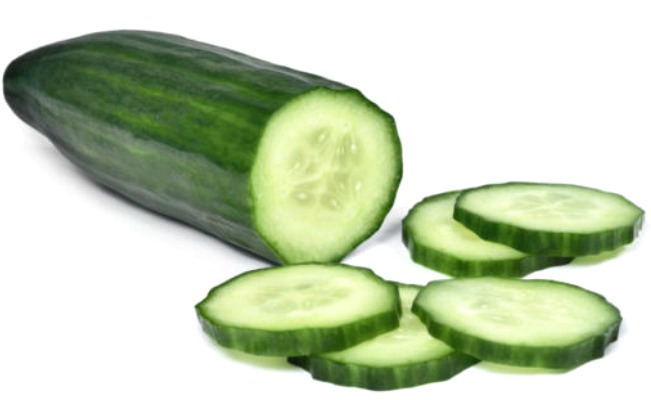 It's always important to stay hydrated, especially during the hot summer days. I drink a good amount of water but wanted to find out which foods were most hydrating. After reading and researching the topic, I found and put together a list of top ten hydrating foods that may help you plan your day of recipes, meals and snacks.
Top 10 Hydrating Foods
Cucumbers tops the list with 96% water. Not only are they a great source of vitamin C, they are crunchy and delicious. Toss them in a salad or just eat them by themselves.
Celery comes in at number 2 with 96% water. What a great, healthy dipping veggie. Just slice them up and get some salsa and dip away.
Lettuce is 95% water. The greener, leafy kind has more nutrients than iceberg (even though I have to admit, it's still my favorite). When it's hot outside, what's better than a nice cold salad for lunch or dinner?
Zucchini, which is also 95% water, has vitamins C and potassium. It tastes great on the grill or sautéed in a little olive oil.
Don't worry, fruits are on the way!
Tomatoes, coming in at 94% water, also have vitamin C and A. Toss them in a salad with some fresh basil and olive oil and it's just delish.
Watermelon, which has 92% water, is my all-time favorite summer fruit. I just read that it is more hydrating than some sports drinks and much healthier in my opinion. Watermelon also has vitamin A and C and is beyond sweet and refreshing.
Bell peppers, which I just eat like an apple, have 92% water. My son loves the orange ones and eats them the same way. They have beta carotene, vitamin B and C, plus many more benefits.
Strawberries have 92% water. I love the fiber they have and of course the vitamins to boot. Toss them over a salad or have them as a cool, refreshing dessert.
Cantaloupes have 92% water; my whole family loves them and we enjoy them year round. They have vitamin A and C along with potassium. Cantaloupes are easy to find throughout the year at most markets.
Peaches, yummy, sweet peaches. At 88% water, they're also an excellent source of vitamin A and potassium. Just like cantaloupes, they're easy to find most times of the year. They might be a little pricey, but splurge once or twice and enjoy them.
Hope this helps a little in finding some good choices for yummy hydrating foods for any time of year.
Refreshing fruits and veggies are the best!!
Stay cool and remember, keeping hydrated is very important during the hot days and nights of summer.
**Disclaimer: Not to be taken as medical advice. These are the opinions of http://pamsdailydish.com/