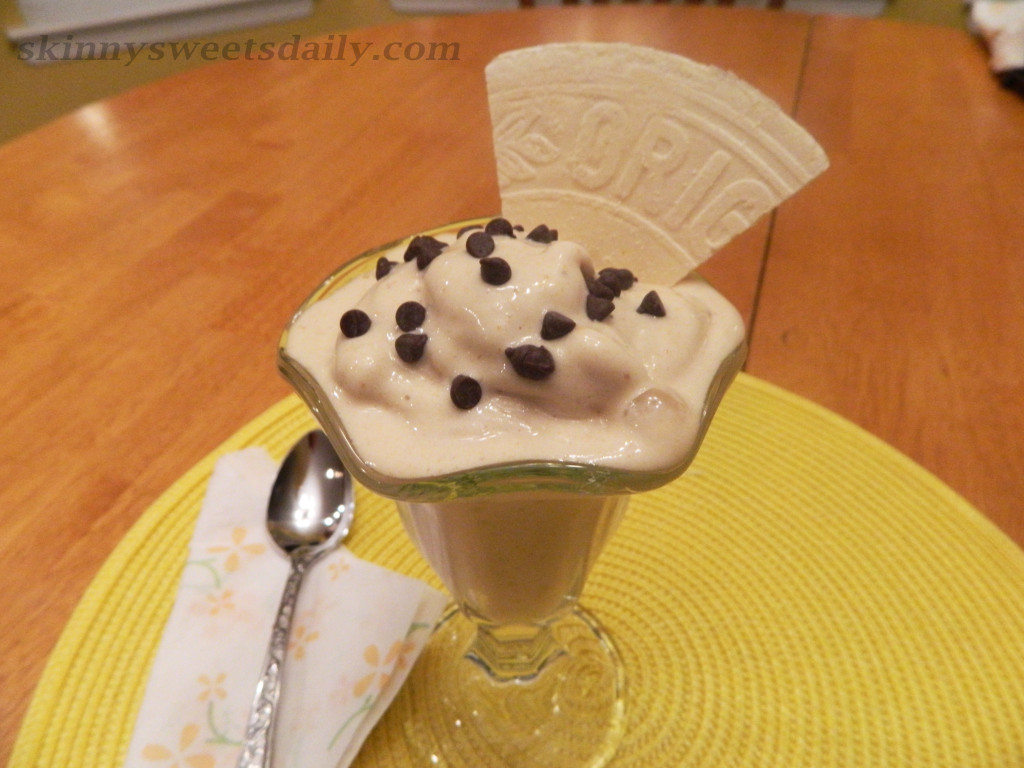 This is my all time favorite dessert. It's so creamy and luscious. It tastes like it would be loaded with fat and calories but it isn't, and it has a good amount of fiber which is never a bad thing. With only 3 ingredients you'll be making these all the time.
Nutrition: calories 161, fat 2.6, fiber 3, carbs. 34.2, protein 1.2 (per serving)
Easiest Banana Chocolate Chip Ice-Cream
Ingredients:
1 medium banana, frozen
1/2 tsp mini chocolate chips
1/4 cup light unsweetened or vanilla almond milk
Directions:
Slice the banana into thin slices.
Freeze at least a couple of hours until the banana slices are nice and firm. You can put them in a freezer bag but try and lay them out flat.
Once banana slices are frozen place them in a mini chopper/food processor and start pulsing. You may need to add the almond milk now.
Keep pulsing until it starts looking like ice cream.
Spoon out into a dessert dish and sprinkle on the chips
Enjoy!