White Chocolate Chip Lemon Oreo Cookies
These white chocolate chip lemon Oreo cookies are my family's new favorite cookie. Totally lemony delicious. Theses cookies have great texture along with just the right amount of lemon flavor from everyone's favorite the Lemon Oreo! Bake a batch and taste how good these are.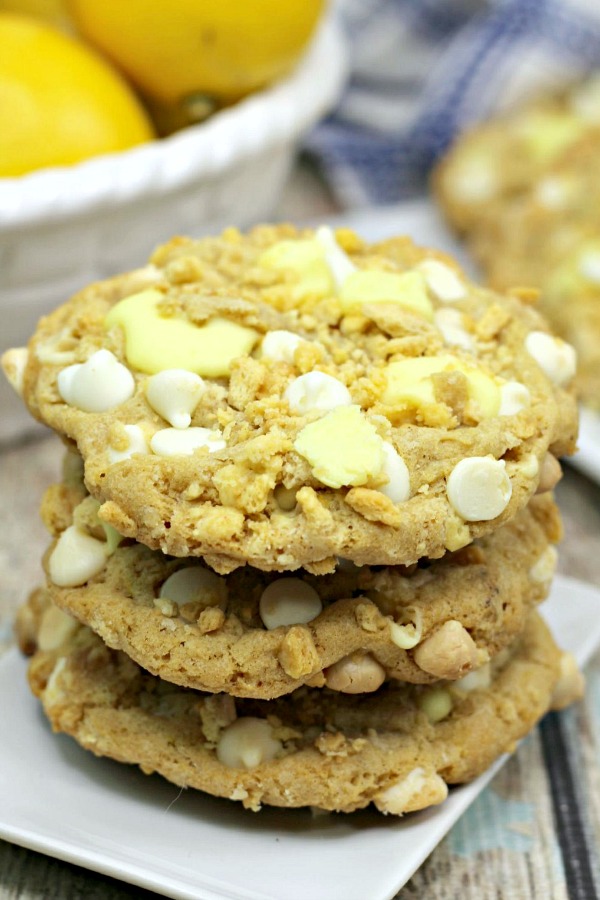 Recently when shopping in Target, I heard a women telling another women about loving the Lemon Oreo as much as the Golden ones.
She said she makes up recipes included all Oreo cookies and loved adding in the lemon Oreo's into a basic cookie batter.
That sounded like a great idea. So, when I got home the creating of a new cookie was underway.
Adding in the white chocolate chips gave the cookies another layer of flavor along with the Lemon Oreos.
This cookie came out better than I even expected it to. A nice pop of lemon flavor yet you can still taste the white chocolate chips that complement the lemon Oreo cookies.
Give this recipe a try and you and your family are sure to love these as much as my family does.
White Chocolate Chip Lemon Oreo Cookies
Yields: about 20 to 23 cookie
🍋🍋🍋🍋🍋🍋
What you'll need to make a batch of white chocolate chip lemon Oreo cookies…
Ingredients: