Homemade Copycat Chunky Bars
These delicious homemade Chunky Bars are loaded with all the delicious flavors we love in the classic candy bar. Milk chocolate, raisins, and peanuts come together to create a delicious, chocolaty treat that will have your tastebuds singing and your sweet tooth satisfied. If you're like me, you have fond memories of Chunky Bars. They were one of the first candy bars I ever tried, and I was hooked for life. I loved them as a child, and I love them now. Being the cook that I am, I decided to try my hand at making my own, and the results are pretty darn good, I must say. In fact, I prefer my homemade version to the pre-packed candy bar I first fell in love with all those years ago.
Why You'll Love This Recipe
Bars are loaded with raisins and peanuts.
It's full of chocolaty goodness.
It's super easy to make.
Everyone loves Chunky Bars!
Ingredients:
Milk chocolate chips, you can also mix with semisweet chocolate chip
Raisins
Halved unsalted peanuts
Solid, refined coconut oil
See the recipe card at the end of the post for quantities.
How to Make Homemade Copycat Chunky Bars
Step 1: Melt the Chocolate and Oil
In a microwaveable bowl, melt all but 2 tablespoons of the chocolate chips and all of the coconut oil at 25-second intervals, stirring between each interval. Do this until the chocolate is melted and shiny. Then, add the last 2 tablespoons of chocolate chips. This tempers the chocolate so it keeps its shape. Continue to stir until the chocolate is shiny again.
Step 2: Add the Peanuts and Raisins
When the chocolate is melted and shiny, gently stir in the raisins and peanuts.
Step 3: Mold and Chill
Fill each mold almost to the top, and let it sit on the counter for 10 minutes. Then, place the molds on a cookie sheet and place in the freezer for about an hour.
Step 4: Unmold
Remove the Chunky Bars from the mold and store them in an air-tight container. Enjoy!
Variations
Do you want to try something a little different with this recipe? If so, I have some tasty variations that I think you'll love.
Salted Peanuts – Salted peanuts are delicious in this recipe.
Semisweet Chocolate – Use a half and half mix of milk chocolate and semi-sweet chocolate chips for a less sweet version.
Dark Chocolate – For a deep chocolate flavor, use dark chocolate chips.
Equipment
You'll only need a few basic pieces of kitchen equipment to make these bars.
Measuring cups and spoons
Spoon
Cookie sheet
If you don't have molds, you can spray a baking dish with nonstick spray and pour the mixture into that. Then you can cut it later. It's a bit more work, though. Well, really not much I guess. LOL.
Storage
Store these Chunky Bars in an air-tight container at room temperature for up to 3 days or in the refrigerator for up to a week.
Tips
This recipe is one of the easiest you'll ever make, but I do have a couple of tips to help make it the best it can be.
It is absolutely vital that you temper the chocolate as described in the instructions so the bars retain their shape and texture.
I find these bars to be better when chilled.
Be sure to thoroughly stir the chocolate between each heating interval so it doesn't scorch.
FAQ
Have any questions about this recipe, then read on. The following FAQ answers the most commonly asked questions about this recipe.
What are Chunky Bars?
They're a candy bar made with milk chocolate, raisins, and peanuts.
Why does chocolate have to be tempered?
Tempering the chocolate will help it retain its glossy, shiny appearance, keep it from melting easily in your hands, and helps it set up better.
How long are homemade Chunky Bars good?
They'll last for about 3 days at room temperature or up to a week in the refrigerator.
More Recipes
Are you a chocolate lover like me? Then I have some recipes that I think you're going to love.
Homemade Chunky Bars
Are you ready to make this delicious recipe? Then, print the recipe card below or pin this recipe so you can find it later.
Print recipe below
Homemade Copycat Chunky Bars
Here's an easy recipe for a most delicious candy bar the Chunky Bar!
Total Time
1
hour
10
minutes
Ingredients
2

cups

milk chocolate chips (this is the original way) I used 1 1/2 cups milk chocolate and 1/2 cup semisweet chocolate, just to make them a little less sweet.

1/2

cup

raisins

1/2

cup

halved unsalted peanuts, you could substitute salted peanuts

1

tsp

solid refined (no smell or flavor) coconut oil, this is to harden the chocolate faster and keep it solid
Instructions
Fastest way, melt chocolate (leave out 2 tablespoons) in a microwave safe bowl or glass measuring cup with the solid coconut oil. Turn on 25 seconds, take out stir, put back in for 20 intervals, while stirring until chocolate is melted and shiny. Then add in the last 2 tablespoons of chips. This will temper the chocolate to keep it's shape. Stir until the chips are melted into the chocolate and keep stirring until shiny again. 2) Add in peanuts and raisins and stir gently. 3) Fill each mold (Ben, see photo of molds above) to almost the top. Remember Chunky Bars are thick. Let sit on counter for 10 minutes. Then, place the moldshttps://amzn.to/3Psp0hj on a cookie sheet and place in freezer for about an hour. Unmold them and the Chunky bars should be set up and be able to be stored on the counter for up to 3 days or in the fridge up to a week.  Enjoy!
Thanks for stopping by today. Please stop back again soon. There are so many more recipes to see both sweet and savory. To collect and save any recipe, you can pin on Pinterest. It's a great way of saving recipes for later on. Remember to scroll up so you can print out todays featured recipe.
Bye for now…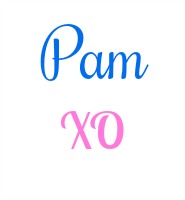 You may see links to ingredients or cooking items in the ingredient, instructions, or equipment sections of this post. I'm a participant in the Amazon Services LLC Associates Program, an affiliate advertising program. I will receive a small percentage of sales generated by this link. However, this in no way increases the price of the items.