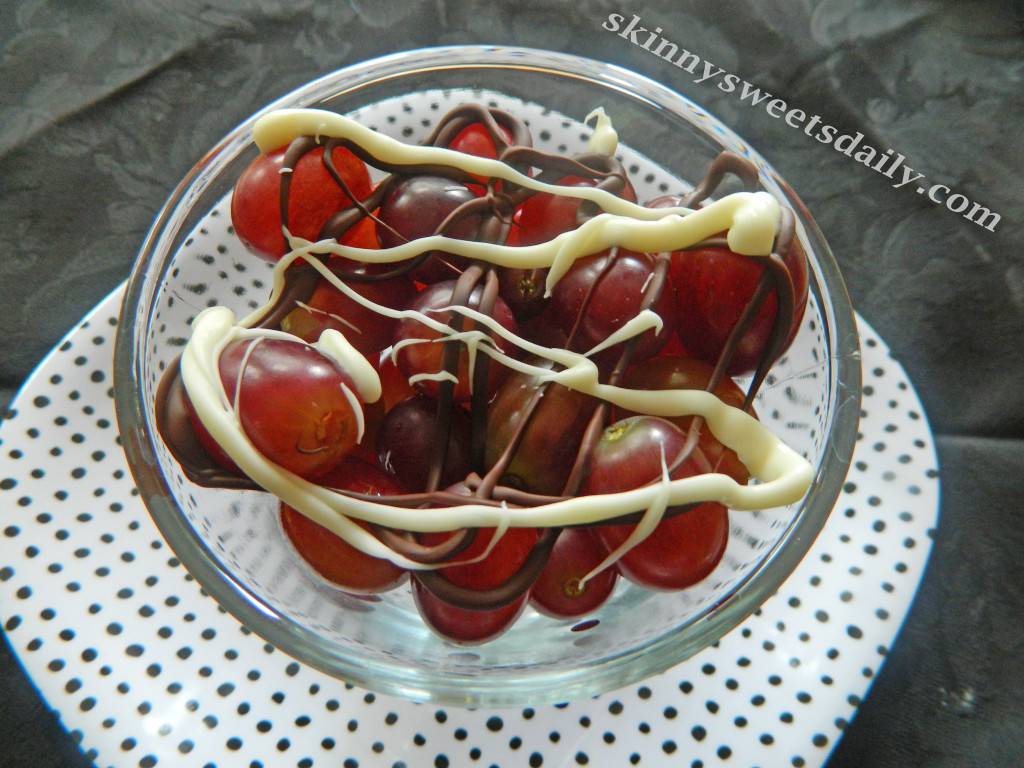 Here is an easy dessert that is so fast to put together and tastes wonderful. I love frozen grapes alone but I love them even more with the frozen chocolate on top (who wouldn't). With only 3 ingredients, give it a try. I know you'll love it!
Nutrition: calories 108.2, fat 3.5, carbs 21.9, fiber 1.8, protein 0.9, Weight Watcher PointsPlus® 2
Frozen Red Grapes with White and Dark Chocolate
Ingredients:
1 heaping cup red grapes
1 teaspoon semi sweet chocolate chips (I like 60% cacao chocolate chips)
1 teaspoon white chocolate chips
Directions:
In 2 small microwave safe bowls, melt the chocolate and white chocolate chips for about 11 seconds and stir. If you need to microwave more to melt the chips, microwave for another 3-4 seconds.
Have the grapes washed and dried. Drizzle the melted chocolate and white chocolate chips over the grapes and freeze for at least 1-2 hours. The grapes need to be completely frozen like little candies. You can mix in the chocolate with the grapes if you don't want to drizzle it like I did. I hope you love this as much as I do!
Enjoy!