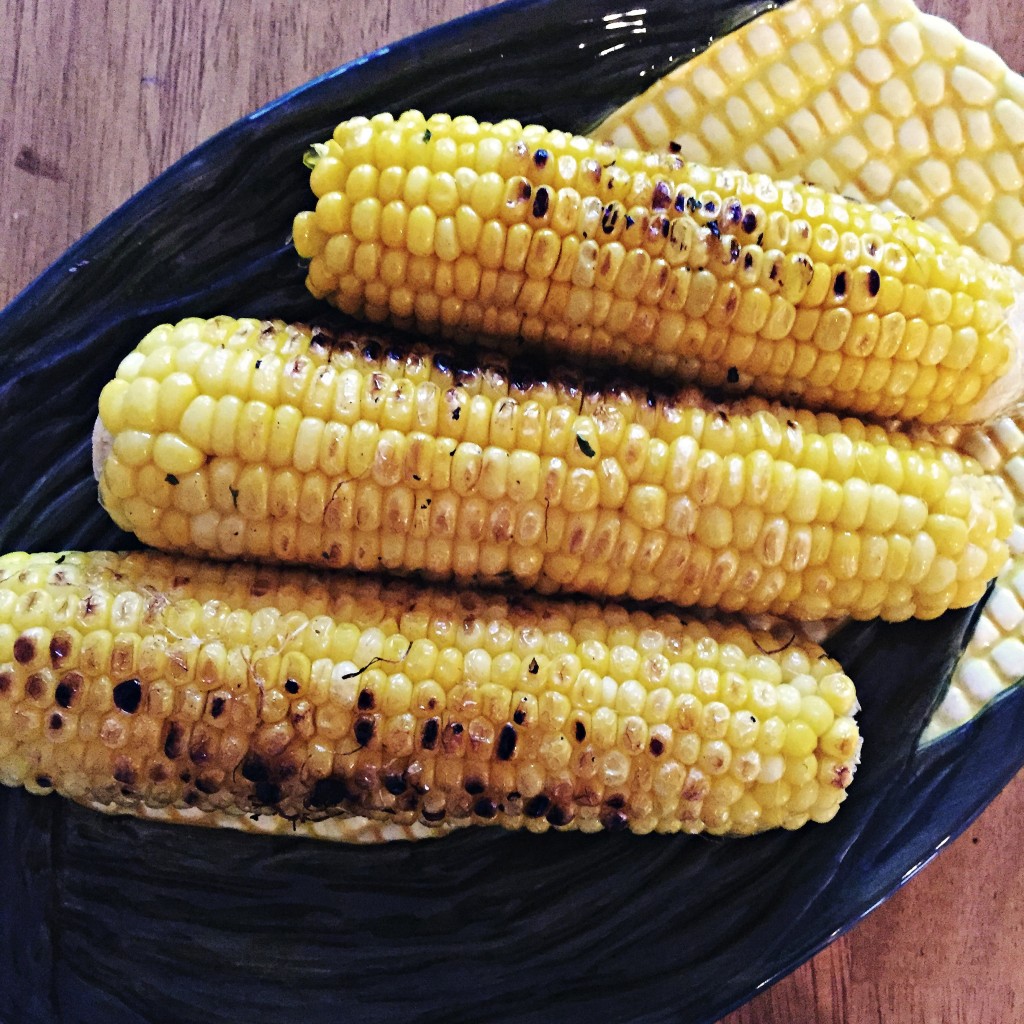 We recently went out to a local farmers market and I picked up some corn to make for dinner that night. I was planning on grilling outdoors until we got a nasty rain storm. Here's my new favorite way to grill corn. It can be done anytime of year since it's done inside. By the way, no one even asked how I grilled it, I guess they just figured mommy stood out in the rain.
Fresh Corn On The Cob Grilled Indoors
Ingredients:
4 ears fresh corn, husks removed and rinsed in cool water.
1 tbs butter or vegan margarine
1 tbsp. olive oil
1/4 tsp coarse sea salt
1/6 tsp fresh cracked pepper
Fresh parsley chopped finely
Directions:
Boil the corn for about 5 to 10 minutes, then drain and dry on a paper towel or clean dish towel.
Preheat a nonstick or cast iron grill pan for just a few minutes on medium heat. Sprinkle the olive oil in the pan then lay the corn down.
Let grill for about 5 minutes or until you see grill marks, then flip over for another few minutes until the corn has grill marks all over. While still in the pan, spread the butter over each piece then sprinkle with salt and pepper.
Plate up and sprinkle the parsley. Enjoy the sweetness!