This Copycat Mango Dragonfruit Starbucks Refresher is full of all the delicious tropical flavors we love in the original but not the cost – which we don't love! It's loaded with mango, dragonfruit, honey, and if you want, green tea for a zippy, refreshing pick-me-up that's perfect on any day you want to have a party in your mouth.
I love Starbucks. They have mastered the sugary drink, and for a girl with a sweet tooth like mine, that's pure joy. What isn't pure joy is how much they charge for those drinks! One of my favorite cold drinks is their mango dragonfruit refresher. After paying yet another $6 for a cup one day, I decided that was it. This fruity drink has been on Starbucks' menu since 2018 and they have it on year round. That's why I decided to make my own version. It was too tempting to buy one every time I passed a Starbucks. This tasty copycat is just as good as the original, and it's a fraction of the cost. And, whatever leftover ingredients there is, I get to make one of these delightful drinks anytime I want!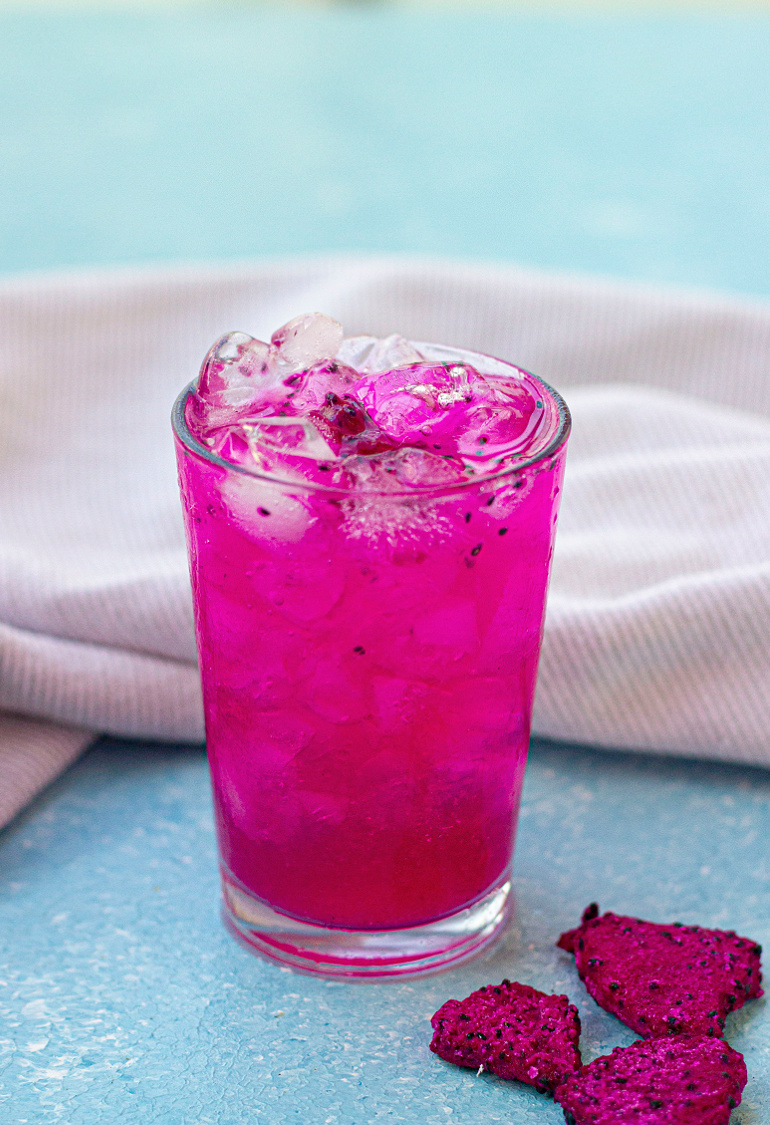 Copycat Mango Dragonfruit Starbucks Refresher
This delicious drink starts with dragonfruit powder, optional green tea powder, and honey. Then, I add mango juice and water and mix. After that, I just pour it into a glass with lots of ice and serve. That's all there is to it! It's a super easy recipe that everyone always loves. I usually make this in batches of 4 or 5 at a time so everyone in my family can enjoy and best when we get to all have one at the same time. I love to hear them tell me how much they love this refreshing drink.
Why You'll Love This Recipe
It only uses a few ingredients that you can easily find at your local grocery store. Or online, in the case of the dragonfruit powder.
It's a super easy recipe that comes together in just a few minutes.
It's a refreshing drink that's perfect for any day especially a hot, sunny day.
Ingredients
It only takes six ingredients to make this recipe and two of them are ice and water! You can find everything you need at your local grocery store. Even dragonfruit powder can be found at many grocery stores. If not, you can find it online in just a few clicks.
1 1/4 cups iced cold water
1/2 cup mango juice, fresh, frozen, bottled, or canned
1 cup ice, make sure the ice is fresh for best taste
1 teaspoon dragonfruit powder, found at some markets, Walmart and Amazon
1 teaspoon dragonfruit freeze dried chips, found online at Amazon and in some markets, Walmart too. Or, use frozen or fresh dragonfruit, about a tablespoon
1 teaspoon honey, add any sweetener of choice
1/2 tsp green tea powder, or matcha powder this is optional for kick of caffeine, found in markets and Amazon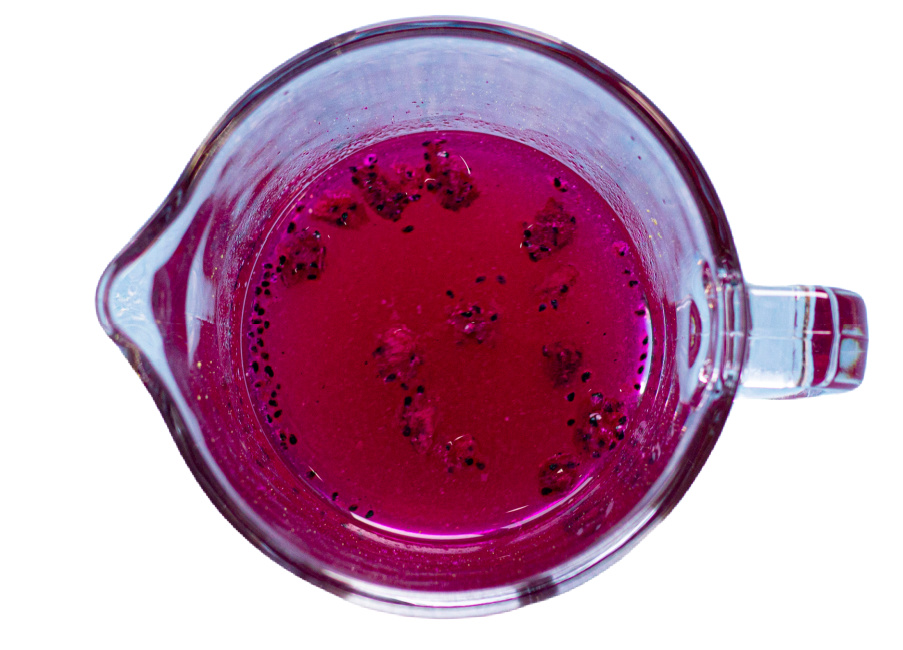 How to Make a Copycat Mango Dragonfruit Starbucks Refresher
Making this delicious drink couldn't be easier. You just stir and pour. That's it!
Mix the dry ingredients in a glass measuring cup.
Add the mango juice and water and mix well with a wire whisk. Add the honey. Mix again.
Fill a glass with ice and pour in the refresher. Enjoy!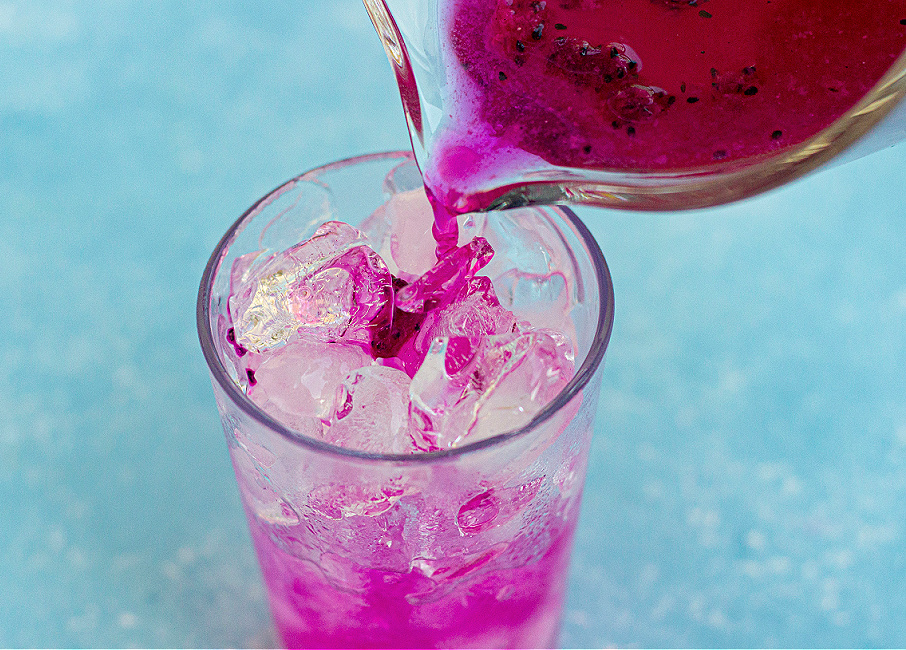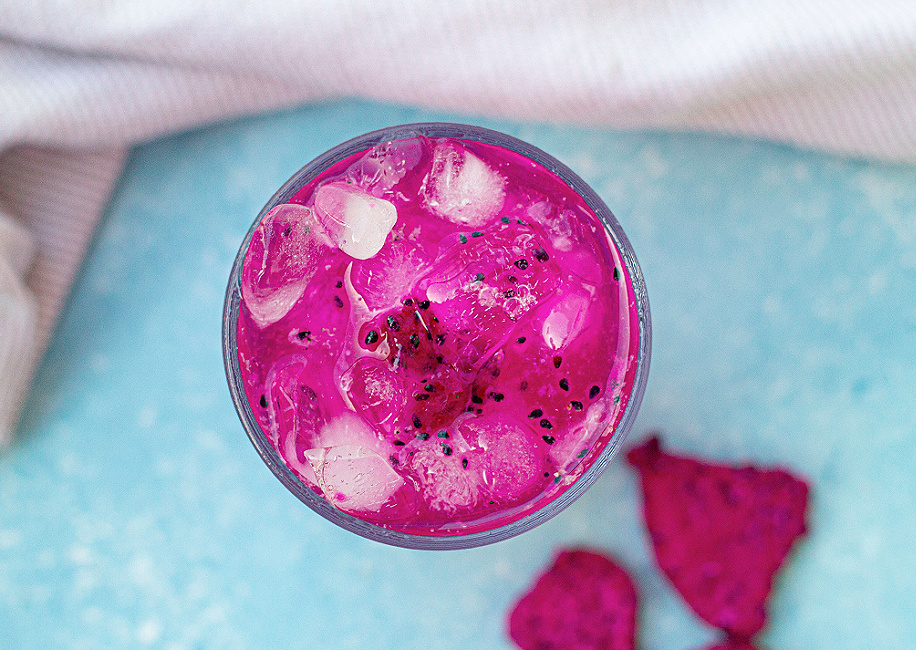 Substitutions and Variations
The green tea powder is optional.
If you don't have green tea powder, you can brew your favorite tea and add a shot to the glass.
If you can't find dragonfruit powder for some reason, simply leave it out. You'll still have delicious mango tea.
Equipment
Liquid measuring cup and measuring spoon
Whisk
Glass
Storage
This recipe makes one refresher, so the only place you'll store this is in your belly! If you make a larger batch, just keep in the fridge up to two days. Stir or whisk before drinking and pouring into glasses.
Jokes aside, if you have any leftovers, just pop it in the fridge for a day or two.
What to Serve with This Mango Dragonfruit Starbucks Refresher
Serve this delicious drink to family and friends when they come to visit. You can always garnish with some fresh mango. But, it's so pretty as is. It's also delicious when paired with all your favorites like burgers, hotdogs, sides, and chips, take a sip of this and have some chips ready for munching.
Tips
Mix the dry ingredients first before adding liquid so everything blends evenly.
A wire whisk is the best way to fully incorporate the powder into the liquid.
Use refrigerated water and mango juice for a super cold drink.
More Starbucks Recipes
If you think this refresher looks good, then you're going to love these other Starbucks copycat drinks.
FAQ
Does Starbucks still have the mango dragonfruit refresher?
The mango dragonfruit refresher is still on the Starbucks menu.
How much does the mango dragonfruit Starbucks refresher cost?
The price ranges from $3.95 for a small to $6.00 for a large.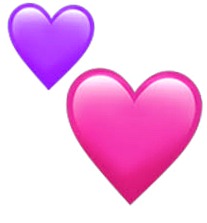 Thanks for stopping by today! I hope you enjoy this delectable Starbucks drink with your family and friends.
To save this any any of your favorite recipes, you can pin them on Pinterest. It's a great way of saving for later on. Please stop back again soon, there's so many more recipes to see both sweet and savory. New ones too!
Before leaving, don't forget to scroll down to the recipe box where you can print and copy todays featured recipe.
Bye for now…

Copycat Mango Dragonfruit Starbucks Refresher
This easy to make drink is so refreshing and oh so delectable. Enjoy anytime of year right at home.
Ingredients
1 1/4

cups

ice cold water

1/2

cup

fresh, frozen, canned, or bottled mango juice

1

cup

ice, make sure the ice is fresh for best taste

1

tsp

dragonfruit powder found at Walmart, grocery stores, and Amazon

1

tsp

honey or any sweetener of choice

1

tsp

dragonfruit freeze dried chips, online at Amazon in some stores, or leave out. Or, use frozen dragonfruit. About 1 tablespoon.

1/2

tsp

green tea powder, this is optional for a kick of caffeine. found on Amazon or in certain stores. Or, matcha powder Both found on Amazon
Instructions
1. In a liquid measuring cup, add dry ingredients, whisk or mix with a fork.

2. Add in the water, mango juice and honey. Mix well.

3. Fill a tall glass with fresh ice, pour juice over the ice. That's it! Enjoy!